From 23rd  to 26th of October in Cremona, Italy  the show for water resource professionals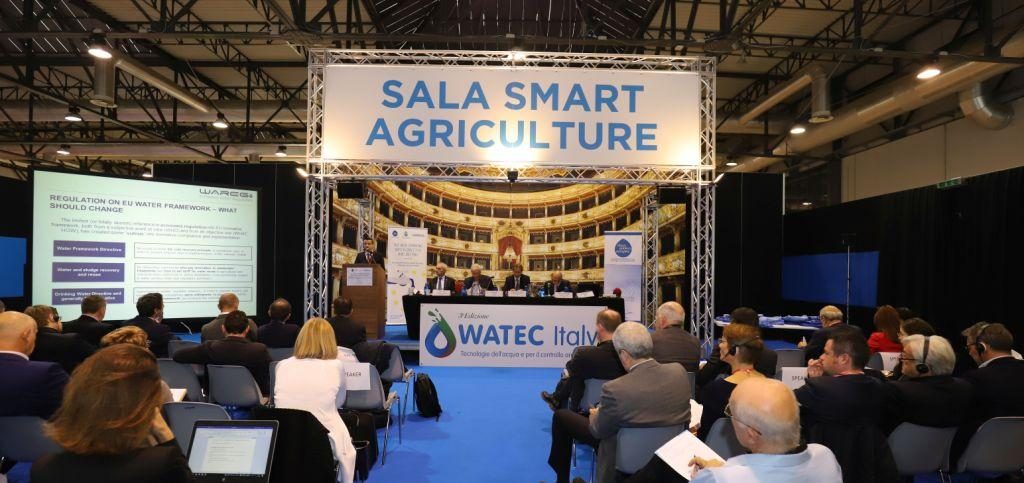 The appointment with Watec Italy 2019, the Cremona show dedicated to water and water resources management, is now close. The appointment is for October 23, the day on which the event will open, which will end on Saturday October 26th in the pavilions of the Fiera di Cremona, which together with the Israeli Kenes Exhibitions is the event's organizer.
Watec Italy 2019 was created to bring together water professionals and already in the 2018 edition it proved to be the ideal platform to discuss innovation and discuss the medium and long term future of a strategic resource on whose management depends the future of world economy.
The format of Watec Italy has been designed for water professionals, with an eye to both the needs of network managers and the technology behind this delicate activity that involves millions of people and manufacturing companies all over Italy every day.
It is no coincidence that one of the hottest topics of the conference of the next edition is precisely that of "network management" and the application of the most modern technologies related to the so-called "digital water", ie the computerized management of the network at every level.
Hot topic for all municipal or district companies that are responsible for collecting, storing and distributing water, as well as its treatment and recycling.
That's why Watec Italy 2019 is the winning opportunity for companies that produce technical means and services to exhibit their technology and meet their customers. A space open to the big names in the sector, but also to start-ups that want to share their own concept of innovation.
But the 2019 edition will also have a particular emphasis on issues related to the sustainable use of water in agriculture and animal husbandry, two key sectors of the Po Valley economy, which will be at the center of the conferences to be held in Cremona at the end October.
So, if water and its management are a key element of your business, the best place to talk about the future and meet industry professionals is Watec Italy 2019.
Then contact our sales department to find the best solution to be successfully present at Watec Italy 2019.